My birthday is Saturday! I'll admit, I'm one of those obnoxious people who absolutely love their birthday. I usually celebrate the whole month of August. But this year, I'm so focused on another birthday getting here, my own has barely crossed my radar.
My favorite part of birthdays are the surprises that come along with them. So, I decided to write this blog to surprise a few of our friends and family, still patiently waiting to hear what we're going to name our little man.
Naming a human being is a big responsibility. Understatement of the year? I mean, how often do you get to decide what letters will be scrawled together to claim your kids' food in a break room refrigerator 30 years from now? That's important stuff. But, my husband and I have had this little guy's name picked out for a while. I wonder what he will think of that one day? Before we even knew you, we were thinking about you and what we would call you.
I've held off sharing his name for a few reasons. Mainly, because I've seen my friends get too many 'helpful' opinions on their name choices. Or my personal favorite, 'Oh! I've only known one other 'fill in name here,' He was kind of a rude sociopath and ended up with a meth addiction. But, love the name!' Gee, thanks.
I feel like I need a drumroll....or those fireworks you can add to your texts on iMessage...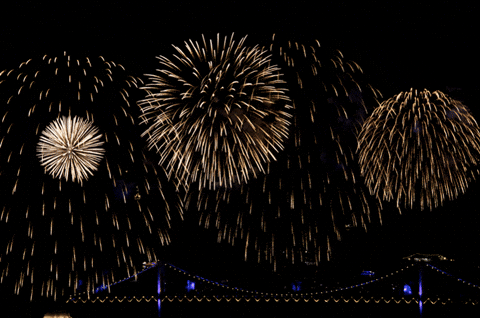 It's John Michael. And, yes, it's a double name. Not John, not Michael, John Michael. (Maybe JM when we're short on character counts on Twitter.)

He's named after the two most important men in our lives, past and present. Austin's dad, John, and my dad, Michael.
If you get even deeper, John means 'God has been gracious; has shown favor.' Michael means, 'Who is like God?'. It's a rhetorical question, implying no person is like God. So, to me, it's the perfect name for our rainbow baby. And, a reminder who is really in control of this crazy thing called life, should we ever forget.
I remember being so nervous to meet him for the first time, which is crazy to think was almost nine years ago. I had heard all of these stories about how intimidating he could be. He was a long snapper for Notre Dame, one of the youngest guys ever to make partner at his high powered law firm in Atlanta, a really smart, really shrewd, straight shooter kind of guy. Well, then there's me. I tried on 3 outfits before this. Super southern. I talk too much when I'm nervous. Sweaty palms. They asked me over dinner what Camilla (my hometown) is known for. I quickly inventory my options: dirt roads, we got a Burger King this year, we won the state football championship when I was in middle school....nope. I land on 'gnats.' Austin's incredibly sweet mom is like, 'Gnats?' 'Yes ma'am. You know, the pesky bug? We have a festival in their honor every year.'
They love this story. Bless them for not looking at Austin and saying, 'Where did you find this girl?'
I tell you this story because Austin's dad's smile and laugh when he tells that silly story always makes me feel so loved. It reminds me of my own dad, and that's how he's always treated me. As if I was his own daughter. I know when he becomes a Papa, or Pop-pop, or Papa John, or whatever it may be, he will be the best. And, even though he is all of those things I mentioned before: smart, shrewd, straight shooter, tough football guy, a presence that demands your respect, he's also passionate and curious about his hobbies (right now that's red wine, golf, and fly fishing). He's one of the most loyal people you'll ever meet. He's competitive, but fair. (Although, he's not very good at bananagrams.) He's a great judge of character. And, he's also a bit of a softie (don't tell anyone), but you can really see that in rare moments when he lets his guard down. I hope John Michael learns a lot of these qualities from him.
My dad...well, I was definitely a daddy's girl.
I don't talk about him as much as I should. I never want people to feel sad or sorry for me
when I bring him up. But, not a day goes by that I don't wish I could call and hear his voice or ask his opinion on something.
He went in for a biopsy for a spot on his lung the summer after my freshman year in college, but he never left the hospital. It was lung cancer. But, no one, not even the doctors knew how aggressive it was. My dad was larger than life. He could fight anything. He'd already survived the Vietnam War, my rebellious teen years, and prostate cancer. So when I heard the news, I treated it like he had the flu.
I was a camp counselor that summer, and I'll never forget my mom calling to say, 'You need to come home.' I was stunned. I had no idea it was that serious. I got home in time to see him the day before he died. The time of his diagnosis to the night I held his hand as he took
his last breath was less than two we
eks.
So, two takeaways here, life is short, and you never know when it's your time. AND, if you smoke, stop. I know it's hard. My dad told me that all the time. You know what else is hard? Giving your dad's eulogy when you're 19. And, if you don't want to stop for yourself, stop for everyone who loves you.
Okay, the PSA is over...on to the good stuff.
My dad and I would stay up until 3AM talking about everything from politics to philosophy. I thought he was
the smartest man in the world. He was witty, funny, and would rather play a joke on someone than breathe. He convinced me, in order to properly ripen a watermelon, you had to sit on them. Basically incubate them like an egg. So I would spend hours as a four year old, 'ripening' watermelons during the summer. Of course, it backfired anytime we went to the grocery store because I tried to sit on every watermelon there. They got a few strange looks.
When I was 13 and had my first boy/girl birthday party, he convinced, not just the kids, but the parents, too, that he was selling smell-o-vision. I think we still have video of people watching the cooking channel, sniffing the screen, swearing they could smell roast beef.
He could put the fear of God in you. When he was the supervisor at Bell South (that's when land lines were a thing....) everyone knew not to cross him if he wore his black shirt. That was his 'ass kicking' shirt. My worst punishments were ALWAYS when my mom told me I had to 'tell your dad what you did.' I would start crying and self punishing, working myself into a tizzy before I ever got the chance to squeak out the words. I never wanted to disappoint him. All it took was the 'disappointed look' for me to swear I would never do it again.
But, man. He was a great dad. When my mom had breast cancer when I was just two years
old, we would spend countless hours at hospitals. He would come up with these great stories to entertain me off the top of his head. Mom says my favorite were the legends of
'Big Brown Bear.'
He was front row at every ballet recital, pageant, barrell racing competition, and tennis tournament.
He worked his butt off to provide for our family. I've had a job since I was 13, and I know that's because I learned my work ethic from him. He started his own low voltage company when I was in elementary school, and I would wire phones and crawl under houses just to be with him.
I miss him. But, I learned so much from him. And, I hope even though John Michael will never get to meet him in person, he'll grow up learning some of those traits from me.
And, most of all, I hope John Michael will know how special his name is, and why we couldn't just settle on one. It may take him a little longer to spell out all those letters, but I hope he knows how much love is packed into those two words and three syllables.